About Linsky
Contact Us
+86 21 57456563
+86 21 57456583
inquiry@linskyice.com

Company Overview
Company Overview
Home > Company Overview
Shanghai Linsky Refrigeration Equipment Co., Ltd, as the leading manufacturer and exporter of commercial and industrial ice machines in China, with a decade of professional experience in ice cooling field, has been approved with CE and ISO 9001-2000.
Linsky's products lineup include high quality tube ice machine, aluminum direct system block ice machine, brine system ice block machine, flake ice machine, plate ice machine, cube ice machine, water chiller, cold room units and other associated equipments such as rake type automatic ice storage, screw type automatic ice storage, pneumatic ice delivery system, screw ice delivery system, ice crusher, ice weighing system, ice packaging machine and more.
We don't just make ice machines. We also help customer design ice cooling solutions. The main feature of Linsky product is tailored specifically to the demands of the customer. Above all else, this includes energy efficient, longevity and hassle-free.
Headquarter and factory in Shanghai, as a medium-sized company we combine flexibility, acumen and speed with customer-oriented innovation. Therefore, we can make and offer solutions more quickly and proficiently than many larger companies.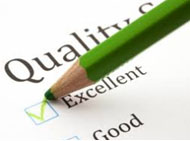 Through our teams' efforts over these years, we have achieved some performance. Linsky engineers have obtained multiples of invention and utility patents. Our products have sold worldwide, particularly in Middle East, South America, Africa, and Europe. Now our company has developed a vast range of offerings in large system including design and fabrication of high quality snow-making system, concrete cooling system and fully automatic ice making plant etc.
We adhere to strict standard of high quality for remarkably cooling performance and trust we would always be an excellent company in ice machine industry if we persist to execute this principle strictly.
Copyright © All rights are reserved by Linsky• Formulate future since 2004