Plate Ice Machine
Contact Us
+86 21 57456563
+86 21 57456583
inquiry@linskyice.com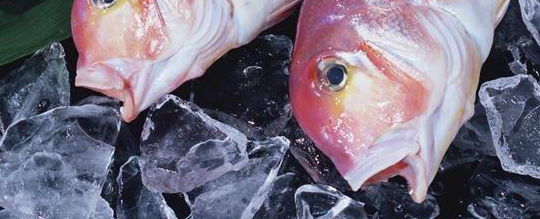 Plate Ice Machine
Linsky plate ice machines are available in capacities ranging from 1 to 20 tons per day. We classified all plate ice making equipments into 3 categories: small capacity, large capacity and containerized type.
Plate Ice irregular transparent sheet ice, size around of 40×40mm to 80×80mm, which dimension is adjustable on request. Ice thickness is between 10~15mm, and it reaches to 25mm by Linsky tailor-made plate ice machine. The thickness of plate ice makes it suitable for long storage.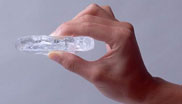 Plate Ice Features
hygiene ice with transparent attractive appearance;
pure, hard, dry and powderless ice suitable for excellent cooling and prolonged storage;
good air permeability for constant cooling effect, very ideal for seafood keeping.
Main Applications aquatic products keeping, food processing, editable ice, dynamic ice conditioning, chemical industry, snow skiing and etc.
Plate Ice Machine Features
Using hot gas to make ice fall off fast and the whole process takes only 120 seconds;
After ice falls off, the water of low temperature is used for ice-making to save energy consumption and increase the ice production volume;
Add function of evacuating the remainder of the water in the cold water tank so that ice can be more clean and transparent;
The use of stainless steel evaporator meet the health and safety requirements;
Laser welding technology ensures minimum possibility of evaporator deform;
Evaporator plate is free to increase or decrease so there are more styles of products;
Time control can adjust the thickness of the plate ice;
Integrated modular equipment facilitates installation and maintenance on spot;
Touch screen, reserve function, 3G network remote fault alarm, 4G network remote video monitoring are available on request;
Warranty period
| | |
| --- | --- |
| Complete Package | 12~15 months |
| Compressor | 3 years |
| Evaporator | 3 years |
| Condenser | 3 years |
| Cooling Tower | 15 months |
How Does a Plate Ice Machine Work?
01. Warm water distribution pipe
02. Cold water distribution pipe
03. Drain pan
04. Refrigerant inlet
05. Plate evaporator
06. Cold water tank
07. Warm water tank
08. Water inlet
09. Cold water pump
10. Speed reducer
11. Ice crusher
12. Warm water pump
* The diagram of plate ice machine working principle
As shown, cold water in tank (06) is delivered (05) by pump (09) to the cold water distribution pipes (02) which are on top of plate evaporator. Evenly flow on evaporators (05), cold water forms water film and through drain pan (03) back to cold water tank (06), this process will be recycled.
When reach to the set thickness, the cold water pump stop to work and refrigeration system switches to ice defrost mode. Hot gas flows from refrigerant inlet (04) into plate evaporators (05) and generates heat. Meanwhile, warm water pump (12) starts to run and delivers water to warm water distribution pipes (01). The warm water will be sprinkled between two evaporator plates. Hot gas plus the heat generated by warm water both make ice quickly fall off evaporator and drop into ice crusher (11).
Water in drain pan after gradually cooled will flow into cold water tank (06) and then be reused for the next ice making cycle.
Copyright © All rights are reserved by Linsky• Formulate future since 2004