Flake Ice Machine
Contact Us
+86 21 57456563
+86 21 57456583
inquiry@linskyice.com

Seawater Type
The standard models of seawater type flake ice machine, also called onboard flake ice machine which capacity ranges from 800 kg/24hrs to 6ton/24hrs;
More options for daily capacities from 6 tons to 20 tons. The capacity above 6 ton/day machines fit for on-land use;
Linsky seawater flake ice machine adopts anti-corrosion & anti-pitching design suitable for rough condition, particularly corrosive marine environment, the cooling mode is water-cooled;
Customization can be made according to client's different requirements;
Widely applied in fishing vessels, pier, coastal area freshing keeping, coastal area chemical, concrete industry etc.
Note: Click the model number for details.
Model
Capacity
Refrigerant
Operating Power
Install Power
Operating weight
Dimension
LIF-08S
800kg/day
R22/R404A
3.55kw
4.4kw
550kg
L1180×W720×H635mm
LIF-10S
1000kg/day
R22/R404A
4.275kw
5.5kw
600kg
L1180×W720×H775mm
LIF-20S
2000kg/day
R22/R404A
6.535kw
8.7kw
668kg
L1550×W1180×H950mm
LIF-30S
3000kg/day
R22/R404A
9.21kw
12kw
950kg
L1680×W880×H1180mm
LIF-40S
4000kg/day
R22/R404A
13.83kw
16kw
980kg
L1680×W880×H1380mm
LIF-50S
5000kg/day
R22/R404A
16.58kw
20kw
1250kg
L2050×W1250×H1605mm
LIF-100S
10000kg/day
R22/R404A
34.3kw
46kw
2180kg
L4150×W1406×H1760mm
Standard condition: dry bulb temperature is 35℃ and inlet water temperature is 25℃.
Brief Introduction
Information and data of flake ice plant have been collected and analyzed to be used for the product development and design improvement to suit the working condition.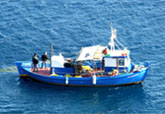 Power supply: standard electrical is 380V/3P/50Hz, we accept different electrical. Please inform us the change when place the order;
Configuration: Bitzer compressor, Danfoss valves, Siemens PLC, Schneider Electrical etc world famous brand components. Neat and simple operation design makes it hassle-free machine;
Refrigerant: R22, R404a, R507A;
Stainless steel base foundation and electrical box on request;
Ice storage: usually flake ice machine needs to be equipped with ice storage, Linsky offer non-refrigerated ice bin, refrigerated ice storage, and automatic ice storage for different operating conditions.
► Linsky Seawater Type Flake Ice Machine
Copyright © All rights are reserved by Linsky• Formulate future since 2004