Cube Ice Machine
Contact Us
+86 21 57456563
+86 21 57456583
inquiry@linskyice.com

Cube Type

Cube Ice Square shape, a total of three specifications:
Square ice: 23×23×23mm, 10g/pc, 2% moisture content
Half square ice: 28×23×13mm, 7g/pc, 2% moisture content
Large square ice: 28×28×23mm, 15g/pc, 2% moisture content
Cube Ice Machine Features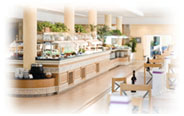 Using hot freon to make ice fall off fast by warm water and the whole process takes only 150 -180 seconds.
The water in cold water tank is drained when ice falls off so that the ice can become more sanitary and transparent.
Stainless steel SUS304 for evaporator meets the Health and Food requirements.
► Linsky Cube Ice Machine
Copyright © All rights are reserved by Linsky• Formulate future since 2004